CSPM Tools: A Must-Have for Ensuring Multicloud Security
Management of cloud security postures makes it easy to detect and correct misconfigurations that can lead to violations. As businesses first deploy a posture management tool for cloud protection, it is also the first time IT staff members see their cloud environment from a security perspective. 
Cloud Security Posture Management (CSPM) is an IT security tools market segment designed to detect cloud misconfiguration problems and enforcement risks. The continuous monitoring of cloud infrastructure for security policy implementation weaknesses is an essential goal of CSPM programming.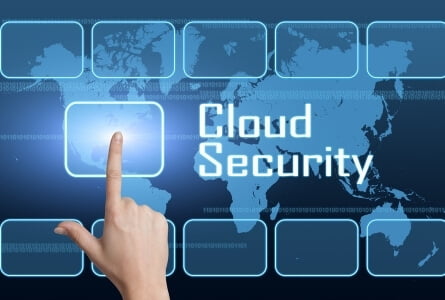 CSPM is defined as a new category of security products by Gartner, the IT research and advisory firm that coined the term, helping automate security and provide cloud enforcement assurance. CSPM instruments work against a given collection of best practices and known security risks by analyzing and comparing a cloud environment. Where there is a need to address a security issue, some CSPM tools will warn the cloud user. In contrast, other more advanced CSPM tools will use robotic process automation (RPA) to fix problems automatically. 
Cloud security monitoring is powerful and potentially complex, so it isn't easy to manually perform a comprehensive, continuous check on a cloud environment. That's where CSPM tools come in.
How CSPM works
Tools for Cloud Security Posture Management were designed to recognize and fix problems caused by cloud misconfigurations. However, according to a particular cloud environment or service, a specific CSPM tool may only use established best practices, so it is important to know which tools can be used in each particular environment. For instance, in an AWS or Azure environment, some tools can be limited to detecting misconfigurations.
By integrating continuous real-time monitoring with automation functionality, a cloud solution provider can identify and fix problems, such as incorrect account permissions, some CSPM tools can automatically remedy problems. According to a variety of standards, including HIPAA, continuous enforcement might also be configured.
Multicloud Environments Are Difficult to Secure Manually
There are many reasons why multi-cloud is becoming the standard, including a willingness to prevent lock-in of the provider or leverage multi-cloud to protect failover or disaster recovery. Other organizations might end up in a multi-cloud setting because one team is more familiar with a certain provider, such as representatives of a newly acquired business.
Multicloud's advantages are important, but it certainly adds complexity to security management, especially using cloud-based security services. One explanation is that cloud services are constantly evolving, and as providers change default settings and choices, it's hard to keep track. Nevertheless, with misconfigurations becoming the leading cause of cloud data breaches, it is vital to know exactly what's going on in these settings. Securing the wider attack surface created by providing cloud services that interact through providers is another challenge. The more access points, the more surveillance, and security there would be.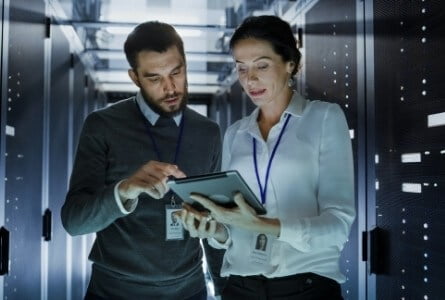 Many organizations depend sadly on manual evaluations or, worse, do not analyze them at all. If customers start using digital workplace solutions, they can leverage an IT team's expertise to maneuver the configurations. This happens when the first-time security personnel has tested development work. Such a lack of visibility concerns the value of the cloud's assets and the frequency of change in those environments.
Optimize Cloud Security with Automated Monitoring
With automated, regular review against specified rule sets, a CSPM tool addresses this issue. Dashboards, notifications, and warnings provide IT workers, with visibility and power. For example, if a user creates a data bucket that violates compliance and severe constraints, such as encryption at rest, the CSPM tool will flag that and allow encryption. Many tools have auto-remediation capabilities to correct errors automatically.
Ideally, CSPM would be leveraged from the start by organizations that want to ensure robust cloud security monitoring. The more a company considers its multi-cloud environment from a security point of view, the sooner it can develop effective policies and governance. That's better than creating and retroactively reviewing an extensive cloud environment or, worse, responding to the data breach because it was never tested at all.
But CSPMs can also be used by companies with mature cloud environments to obtain a clear view of safety and compliance. Obtaining this exposure proactively offers a peace of mind that is priceless before anything negative happens.
Share This Post