Is a Platform Approach Right for Your Service Provider Business?
In a competitive industry, service providers have long sought ways to distinguish themselves. Some of the obstacles service providers aim to address are introducing new technologies faster, getting to market more quickly, reducing integration requirements, blending core services such as fixed-line and cellular access, and reducing overall costs. 
Faced with many diverse third-party systems that do not fit well together, require a large upfront investment in Cisco Meraki that gets sophisticated and expensive to handle as these targets only become more challenging to achieve. That's when cloud-based managed IT services come to what uniquely benefits our platform. Did you know that there are more than 100 active managed services with leading domestic and global service providers currently on the market? 
Service providers have long been searching for ways of separating themselves in a competitive market. Innovative services can only be implemented faster. Marketing can be faster, integration needs to be minimized, central services such as fixed-line and wireless access built into the market, and overall costs lowered. 
These goals are only more difficult to accomplish when presented with several different technologies that do not fit well together, require considerable upfront investment and are complicated and expensive to handle. This is what makes Meraki platforms special.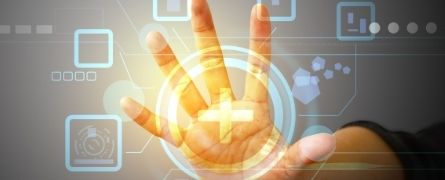 Faster Service Launch Reduces Time to Market
The cloud management mechanism is something that distinguishes us from the competition. Any device operates our unique dashboard in our portfolio. It offers an easy-to-operate interface that can run on anything with a browser and an Internet connection, whether it be a phone, tablet, iPad, or notebook computer. This holds for the access point, switch, security appliance, camera, Mobile Device Management (MDM) application and sensors as it offers an authentic management experience across the entire portfolio. 
Enterprise can enable Cisco Meraki services for the customer from one to several thousands of devices, quickly and seamlessly. Unlocking such versatility can help businesses give their consumers many value-added services while increasing their stickiness and average revenue per user (ARPU). One may start with managed Wi-Fi services and then extend the same to include managed Local Area Network (LAN) and Software-Defined Wide Area Network (SD-WAN). Also, since cloud management is at the centre of the platform, service providers escape the initial expense of buying several different management tools and the hassle of sewing them all together. 
Zero-touch provisioning of all equipment and central cloud management ensures full network visibility for service providers that can significantly minimize the need for on-site technicians or near physical proximity to deployed devices. This dramatically increases operating efficiency, lowering OpEx. 
Simplifying Integration Requirements
A significant component separating our approach is that the platform is API-driven. Our cloud-based software services receive over 120 million daily requests from machine-to-machine integration. This enables the platform's extensibility through tailored API to better suit enterprise environments. Such an approach will help service providers and consumers to incorporate the dashboard in the application layer into other third-party products. It also helps them streamline operations by automating supply tasks, developing value-added services based on vertical-specific use cases, and differentiating their business offerings. 
We have worked with over 100 technical partners for Cisco Meraki. They have already pre-integrated their applications into our APIs to address use cases in several different market verticals. Many of these can be done 'off the shelf'. Many service providers, for example, use the service. Today, a broad cloud-based Software as a Service (SaaS) management platform is used for back-end systems. The Meraki integrates with our APIs and allows customers to improve visibility by creating organizations, networks, devices, and system statuses. This application also allows system notifications to be created by users for automated incident detection and ticket creation on the platform. 
Another example of our tech partners' robust features and solutions will help unlock data created from our security cameras to detect if people wear masks intelligently. This business analytics solution produces reports and warnings when people don't wear masks, with a video snapshot to help identify them. 
Operational Benefits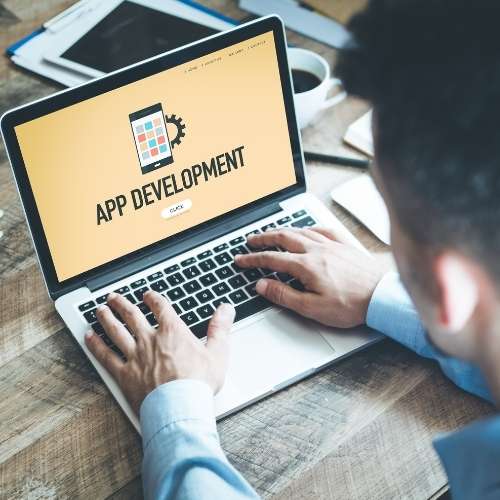 Our system's turnkey nature and the extensibility of an API will dramatically increase the time for a service provider to market and total TCOs. Certain organizational advantages can be quickly accomplished by procedures and activities that could have taken days or weeks before. This can be done in just a couple of minutes without expensive engineering supervision. 
Service providers often invest a fortune in setting up core management platforms before even realizing the penny of revenue to sustain the offerings. We provide them with the Cisco Meraki platform tha0t to be even more flexible and take an iterative approach to their services in other frameworks through APIs. Since it comes as part of the software license linked to each system deployed, the enterprise can leverage the Cisco platform's power, which is accessible from day one without any upfront cost. 
Embedding Fixed Line and Cellular
In combination with our devices, controlled service providers offer a range of networking options, including direct internet access, and Multi-Protocol Label Switching (MPLS). With major cellphone companies and others who bundle our devices with their connectivity, we conduct a lot of business for mobile security and make the service platform-agnostic and agile. 
With the MX security appliance, service providers may offer a customer safe WAN access, cellular link, and management wrapper as a simple-to-use kit. The service provider will also provide a support desk, troubleshooting, and other resources to help the customer if anything goes wrong. This is also the easiest first step for a service provider to increase their networking services and provides many value-added offers they will deliver in the future. 
If you're looking for a more agile way to launch a more distinguished and unique business offering, cloud-based managed services are a great choice. It helps to build new revenue opportunities by solving simple use cases for your customers. Explore Meraki's alternatives with real-world implementation of Meraki's managed services by connecting with the CSE's Meraki experts. 
Share This Post