MS390 is the most powerful access switch in the Meraki portfolio
Highlights and Specifications
Meraki MS390 is one of the most demanding enterprise applications that combine both the Meraki Dashboard, along with some of the most powerful switching hardware. To satiate some of the higher bandwidth applications along with the deployment of 802.11ax wi-fi access points, The MS390 provides ports that are multi-gigabit, 480G Stacking feature, and even modular 10/4G uplinks. This product mainly comes under Cisco Meraki Cloud Managed Products, and MS390 is one of the crown jewels in their collection. The MS390 comes under the Meraki Product Spotlight dashboard, providing a seamless yet powerful solution for most of the wired-access applications. Users would be able to pool in and distribute the power across multiple MS390 devices using StackPower cables, thereby distributing control all over the stack.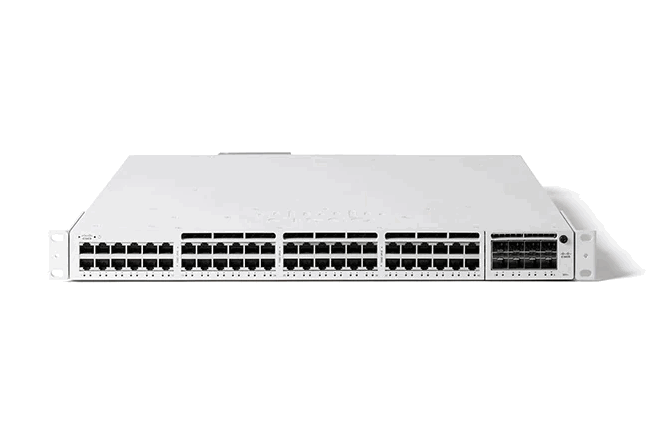 The Meraki MS390 consists of a Meraki 24 port switch along with the 48 port ones as part of their product line-up. Let us have a look at some of its specifications below,
Three layers, along with 40G or 10G modular uplink options for all the models.
mGig support.
It contains dual dedicated Hardware stacking ports of 120G.
Entire Management is carried through the Cisco Meraki Dashboard.
Remote provisioning functionality with zero-touch, meaning staging is not required.
Local Management pages can be used for basic configurations.
Firmware upgrades carried out automatically with timely control.
SYSLOG and SNMP integration support, along with multiple network management functionalities.
Notification alerts via mobile, emails, and SMS.
Some of the alert functionalities include ping, cable testing, traceroute testing, and even link detection failure alerts.
802.1p Quality of Service plus trunking support for up to 4094 Virtual LANs.
Broadcast storm controls along with Port mirroring features.
For impeccable dashboard management, the Meraki MS390 offers integrated multi-factor authentication.
Password policy enforcement for all of the companies.
Configuration changelogs can be maintained along with the instant search for accurate remote diagnostics.
The virtual stacking feature supports multi-level switch ports into one stack for seamless management and configuration.
Snooping through the Internet Group Management Protocols, so that the goal of multi-cast filtering can be achieved.
RBAC or role-based access control functionality along with configuration controls.
Why is MS390 considered to be Powerful?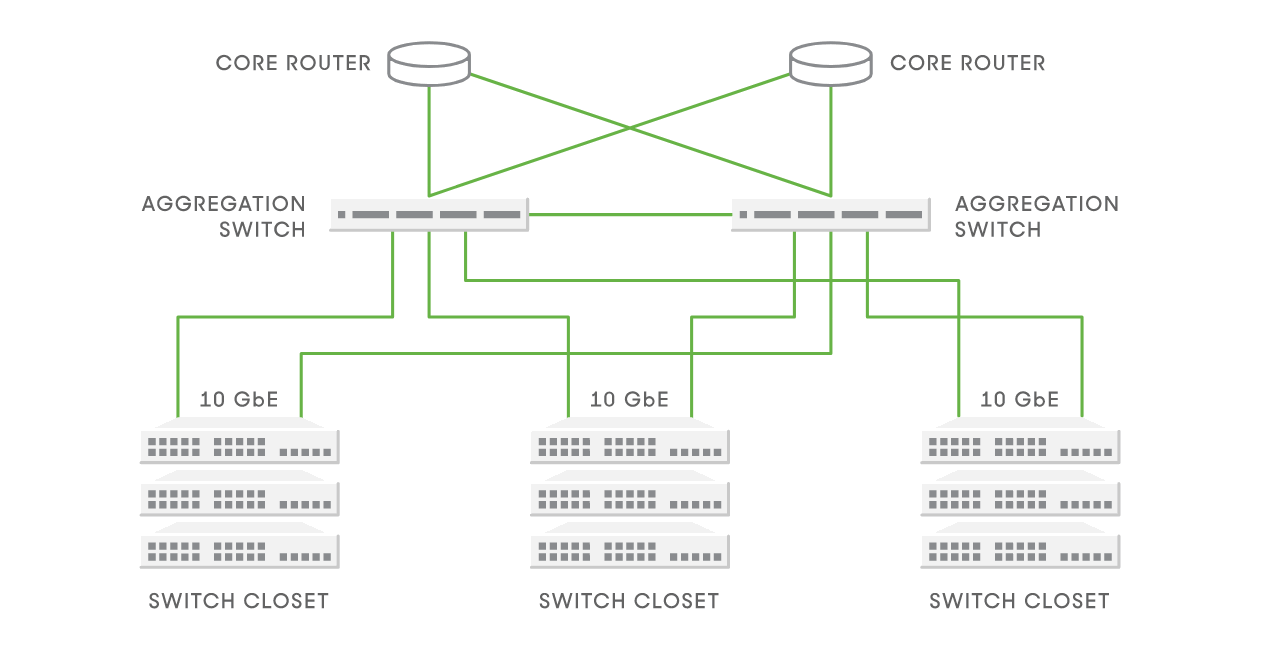 MS390 is one of the most potent Cisco Meraki Access Points that has ever been created. It is essential to understand that network security has become increasingly complex and managing it is difficult as well. Since most of the users prefer to use their devices for their daily operations, the adoption of devices laced with IoT and the ever-changing business landscape, network security has become very crucial, and access policies have become increasingly complicated.
Mainly the enterprise level hardware would come packed up with similar levels of complexity. It is, therefore, tough to configure solutions that are challenging and even time-consuming. IT Teams will need to consult a lot of vendors and even implementation consultants if they want to receive even the necessary access and deployment of security policies.
IT Teams would now be able to comprehend the full potential of Cisco Meraki MS390, and it can ensure that all of the sophisticated devices and network security policies can be adhered to and utilized with relative ease. The total bandwidth provided by the tool is 480 Gbps, which has considerably improved the power of physical stacking, modular uplinks, and the overall StackPower. Owing to the improvement of physical stacking, it will provide swifter confluence if there are any accidental spillovers, thereby offering increased stacking bandwidth. StackPower can even assist you with saving up additional costs through a systematic stack dispersion and also an increased level of redundancy if required.
MS390 provides modular uplinks functionality through which users can receive higher hardware flexibility so that they can fulfill any demands required concerning your network security strategies. The MS390 is the lone product among the Meraki line-up that provides integration with the innovative Cisco switching technology ensuring the development of some of the advanced features like the Adaptive Policy.
The Adaptive Policy feature would help out the IT Administrators for segmenting the user traffic on to the network and also apply critical access and even security policies with no additional issues. Since most of these security policies are created based on their intent compared to the secure IP address related Access Control Lists, these prove to be extremely dynamic, free of any errors, and even exudes adaptability as fresh users join this network.
Cisco's breakthrough technology, on its newest innovation MS390, makes Adaptive Policy and most of its advanced features seemingly possible to achieve. This would also make the MS390 very ideal for significant project deployments if you are working across companies lest they need features including advanced performance, and simplistic user traffic management through network segmentation.
Computer Solutions East provides support and technical expertise concerning the Cisco products to its various clients, as it is the official Cisco partner. The team offers round-the-clock support and can even provide them detailed walkthroughs of the system if they have difficulty understanding the same.
CSE is also making use of the Meraki Suite of products, and we even provide support and usage instructions as to how MS390 can be especially beneficial for the company.
Call us to know more.
Share This Post