At-scale migration automation support with Azure Migrate and Azure PowerShell
Azure is a key enabler of our customers' digital transformation journey. Customers use Azure to unlock their applications' potential and realize the power of running applications in the cloud and even cloud migration benefits. The Microsoft cloud partners like CSE are expanding the existing Azure applications pipeline to realize the cloud services' value. 
Throughout the Azure Migrate team, we are centered on streamlining the migration process required by our customers, omitting all complexity so that they can migrate their workloads on time and succeed. In July 2013, Microsoft began a new line of enhanced Azure Migrate known as Azure Migrate V2. Azure Migrate is the hub for all migration needs, featuring a collection of useful tools across the Discovery, Assessment, and Migration phases for your migration scenarios, including servers, applications, and databases. 
We continue to innovate and have since added many new capabilities that make the migration to the Azure cloud extremely easy and keep the Azure application up to date. Working with the CSE team would mean leveraging agentless implementation discovery and dependency analysis to make it much easier to develop and execute migrations. 
A range of server migration tools plays a critical role in the Azure migration process. Some tools let you move the cloud service center by enabling server migration. It also offers both an agent-based and agentless option for migrating physical, virtual, and cloud servers and other Azure Cloud Service. This will make it easier for enterprises to migrate servers and applications from other platforms to AzureCloud. Such an agentless capability for migrating VMware virtual machines was popular among our customers because of its effectiveness. CSE helps customers drive ease of use of the agentless migration method and the increased speed and productivity.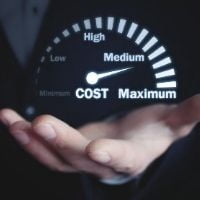 The demand for a simple Azure automation interface was one of the most popular service providers' requests. At Computer Solutions East, we drive a new Azure PowerShell module to help automate the migration process and accelerate your cloud migration. 
This Azure Migrate PowerShell module is currently in the preview stage. It provides a set of PowerShell cmdlets to help you migrate VMware virtual machines to Azure utilizing agentless migration tools and directly managing other Azure resources. Running an Azure cloud migration script helps in configuring and managing VMware virtual machines replication to Azure, testing migrations, and then migrating VMs to Azure virtual machines. With the Azure cmdlets, you can now leverage the familiar Azure PowerShell experience to automate your migrations as a repetitive, repeatable, scalable process. 
There is more to Azure PowerShell than what we just mentioned above. In addition to the PowerShell module, the users are also releasing a set of samples that utilize the PowerShell module to automate their VMware virtual machines' migrations to Azure. These sample PowerShell scripts, established by Microsoft Cloud Solution, demonstrates how users can execute migrations at scale using the PowerShell cmdlets to build a migration factory that even moves the backups to Azure.  
Our experts at Computer Solutions East can help business leverage survey scripts are available on GitHub. These can be accessed and used as-is or can also be used as a base point to build one's migration factory. The scripts are being made available as an open-source model, and we invite the community's participation to improve and further enhance these scripts. 
With the Azure Migrate PowerShell cmdlets, our Microsoft certified engineers can help automate your migration journey by empowering your business and application teams. Cloud-based centers of excellence within organizations provide blueprints that allow businesses and applications to ensure that migrations are safe, compliant, and efficient. Individuals may then use this blueprint to choose and plan how to migrate their applications and data. 
To learn how you can use PowerShell to automate data migration, you can read the Azure PowerShell article on automating data migration with Azure Migrate. 
Share This Post